All instruments are for Human Surgical use only, if looking for Veterinary Instruments, please visit
GerVetUSA.com
, for Human Dental Instruments please visit
GerDentUSA.com
. (
Dismiss
)
Get Discount
on Your Next Order
Showing 1 to 1 of total 1 results
Taylor Blade is ideally suited for orthopedic and neurosurgery procedures involving the retraction of the spine. This blade is designed to be used to keep the surgical site open during spinal surgery.
These blades have the following features:
• Different dimensions
• 3-4 prong tip
• German forged
• Reusable
This instrument is available in two different sizes, making it easy to find a piece that is appropriate for various medical procedures and any surgeon's requirement.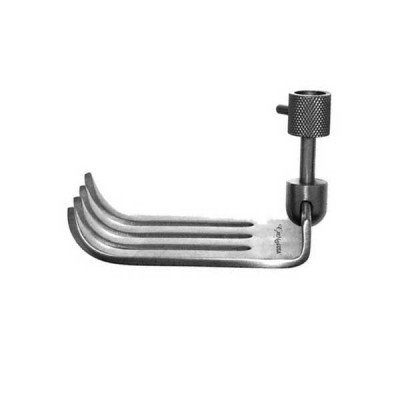 Taylor Laminectomy Blade assists in removing some or all parts of the vertebral bone (lamina). It ha ...
Multiple buying options, see details to choose according to your needs.