Gallaher Rasp
Showing 1 to 1 of total 1 results
Gallaher Rasp is used for bone and other hard tissue molding or whittling. These instruments have the following features:
• Overall length 6 ½"
• Coarse Teeth
• Straight Pattern
• Premium Quality
These features help in avoiding further damage or injury to soft tissue surfaces such as the brain in craniotomies or laminectomy to the spinal cord or neurovascular bundles.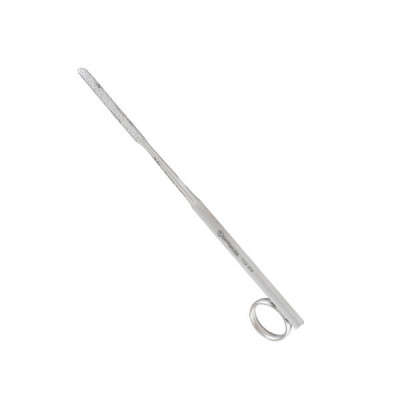 Gallaher Rasps are used to shape bones and other hard tissues during an orthopedic procedure. The in ...