All instruments are for Human Surgical use only, if looking for Veterinary Instruments, please visit
GerVetUSA.com
, for Human Dental Instruments please visit
GerDentUSA.com
. (
Dismiss
)
Get Discount
on Your Next Order
Showing 1 to 1 of total 1 results
The Tissue Nippers is a podiatry surgical instrument used for cutting loose nails or skin. The features include a fine sharp edge, and spring-open handles are made to remove or cut the desired object as close as possible. The instrument is made from 100% medical-grade German stainless steel. Environmental changes, heat, and pressure do not affect the functioning of the instrument. It is nonreactive, compact, and exceptionally balanced.
Thus, GerMedUSA has manufactured Tissue Nipper with multiple variations that are perfect to be a part of your surgical kit. All these instruments are robust and sharp.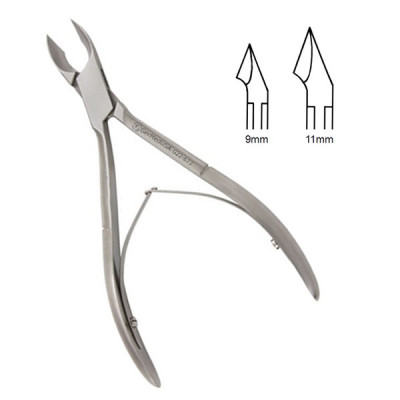 Tissue Nipper is used to removing the dead tissues, damaged cuticle layers, nail edges, or any ulcer ...
Multiple buying options, see details to choose according to your needs.