All instruments are for Human Surgical use only, if looking for Veterinary Instruments, please visit
GerVetUSA.com
, for Human Dental Instruments please visit
GerDentUSA.com
. (
Dismiss
)
Get Discount
on Your Next Order
Showing 1 to 1 of total 1 results
Our premium Grade nail Rasp is suitable for smoothing and filling the edges of the nail plate. This rasp is double-ended, rendering it one in two, quickly turning between the two heads.
These surgical instruments have:
• Angled Pattern
• Overall length 6 ¾"
• Double-Ended
• Reusable
We craft these surgical instruments with high-grade German surgical stainless steel. This metal keeps this instrument lightweight and rustproof.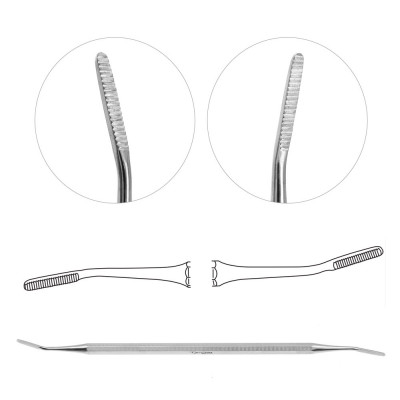 Nail Rasps are used to file uneven edges of nails during a podiatry treatment. The grooved edge of t ...