All instruments are for Human Surgical use only, if looking for Veterinary Instruments, please visit
GerVetUSA.com
, for Human Dental Instruments please visit
GerDentUSA.com
. (
Dismiss
)
Get Discount
on Your Next Order
Our Plaster Instruments are designed for orthopedic surgeries. Instruments for plaster cutting include:
• Plaster Knife
• Plaster Shears
• Bruns Plaster Shears
• Emergency Room Shears
We offer plaster cast removal instruments made of 100% German-grade stainless material. These lightweight instruments are easy to use and rustproof.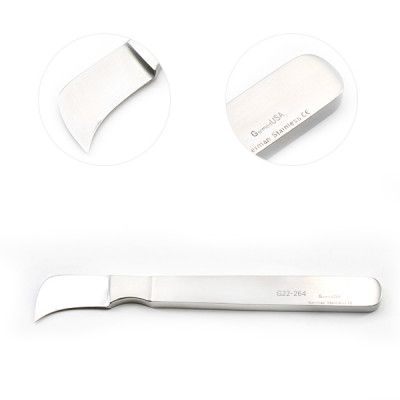 Reiner Plaster Knife is designed to be used to remove the delicate pieces of a dried plaster cast. It is also used for dilating and probing the length of the cervix. It is made from premium-grade German surgical stainless material. So, it is reusable after sterilization.