Blood Pressure Apparatus
Showing 1 to 1 of total 1 results
Blood Pressure Apparatus are excellently used to measure blood pressure. These tools are perfect for your clinical and OR settings. A sphygmomanometer, also defined as a blood pressure gadget, or blood pressure asses, is a device used to measure blood pressure, which consists of an animatronic cuff to crumble and then launch the artery under the cuff in a measured way, and mercury or an aneroid pressure sensor. These instruments help assess any abnormality of the blood pressure.
GerMedUSA will allow you to analyze and minimize costs for resectioning the Surgical instruments, including this instrument collection. It is, therefore, a basic technique that has become ideal for a surgeon. Our blood pressure apparatus may need to perform various general checkups. We can also design and produce our surgeons' custom kit packs according to their needs.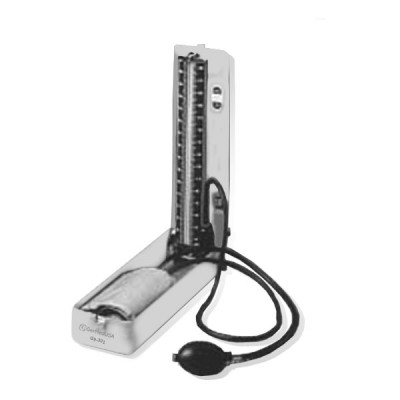 Sphygmomanometer, mercury blood pressure, desktop model, cotton cuff, is also known as a blood press ...