Payr Pylorus Clamps
Showing 1 to 2 of total 2 results
The Payr Pylorus Clamps are incredible surgical instruments used for removing infected bowel parts during bowel surgeries. These intestinal clamps do not have pins, but they are available in varying jaw lengths as well as overall lengths. Some patterns are also available with finger-ring handles, a hinged, and serrated tips. A variety of sizes, styles, and types are used by surgeons during surgeries. The good quality 100% medical-grade German stainless steel body of the clamps can be disinfected easily and excellent enough to be used in several intestine surgeries. The heat and pressure of disinfection do not affect the functioning of the instruments. They are nonreactive, solid, and exceptionally balanced. While not perpetrating injury to the muscles and veins, these devices help in the firm and smooth possessions. The special autoclavable designs are ideal to provide confidence to the user in the operating room. Thus, GerMedUSA designs and manufactures Payr Pylorus that is flawless to be a part of your surgical kit.
Payr Pylorus Clamp is an incredible surgical instrument and intended to use compressing or clamping ...
Multiple SKUs Available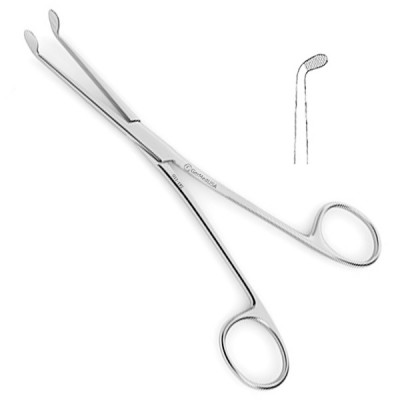 Benson Pylorus Separator 5 3/4"