Fergusson Bone Holding Forceps
Showing 1 to 1 of total 1 results
Fergusson Bone Keeping Forceps are designed for grasping or extracting bones or bony tissues during orthopedic surgeries. It is also suitable for healing fractures or realigning the bones.
These instruments have the following features:
• Plier handle
• Holding style Jaws
• Teeth 2 x 2
• Overall length 8"
The depth of the teeth that allow the bone or bony tissue to grasp the bones very efficiently guarantees continuous retention throughout the operation.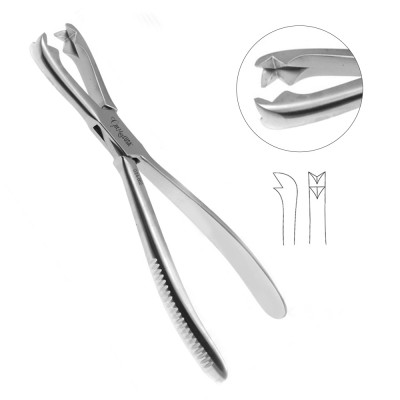 Fergusson Bone Forceps are used in bone alignment procedures. The ratchet handle allows an excellent ...