All instruments are for Human Surgical use only, if looking for Veterinary Instruments, please visit
GerVetUSA.com
, for Human Dental Instruments please visit
GerDentUSA.com
. (
Dismiss
)
Get Discount
on Your Next Order
Showing 1 to 1 of total 1 results
Forceps Instrument Holder is designed and made from German grade surgical stainless steel and is intended with a credible, stranglehold. The ratcheted palm grip provides a relaxing grip while retaining greater authority. Even used to store and hold forceps during orthopedic techniques. GerMedUSA will allow you to analyze and minimize costs for resection of the orthopedic surgical instruments, including this collection of instruments. It is, therefore, a basic ortho technique which has become ideal for a surgeon. Our Forceps Instrument Holder may need to perform various ortho operation. We can also design and produce our surgeons' custom kit packs according to their needs. The instruments are all fine, durable, and sharp. That's why after disinfection, they can be used again.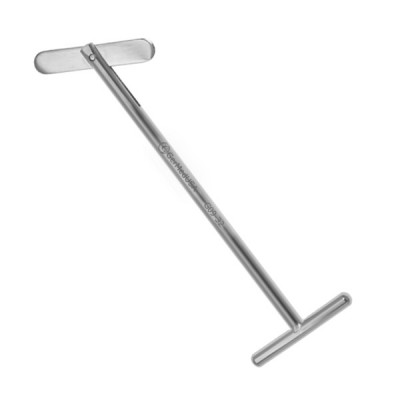 Forceps Holder is widely used to hold the forceps during orthopedic surgical procedures. It is also ...
Multiple buying options, see details to choose according to your needs.