All instruments are for Human Surgical use only, if looking for Veterinary Instruments, please visit
GerVetUSA.com
, for Human Dental Instruments please visit
GerDentUSA.com
. (
Dismiss
)
Get Discount
on Your Next Order
Showing 1 to 1 of total 1 results
Four chambered K-wire dispenser stores, protects, and dispenses 4 distinct K-wire sizes. It helps to handle and manage K-Wire during an orthopedic procedure. We have created this exclusive instrument, with the support and guidance of experts. Our advancement in medical technology instruments has allowed a much more comprehensive diagnosis and chisels Instruments conditions to be developed. GerMedUSA brings the topmost Four chambered K-wire dispenser designed with the help of professionals. All of the equipment is created with the German Forged stainless steel to maintain the quality. Our instruments are all fine, durable, and sharp. That's why after disinfection, they can be used again.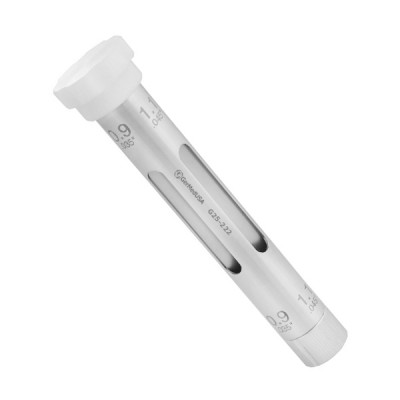 K Wire Dispenser Chambered is widely used to dispense smooth pins and wires. This unique instrument ...
Multiple buying options, see details to choose according to your needs.