All instruments are for Human Surgical use only, if looking for Veterinary Instruments, please visit
GerVetUSA.com
, for Human Dental Instruments please visit
GerDentUSA.com
. (
Dismiss
)
Get Discount
on Your Next Order
Showing 1 to 1 of total 1 results
Harmon Chisel is an effective tool primarily used in orthopedic, plastic, and nasal surgery. These instruments are made of high-quality German stainless steel.
These instruments have the following features:
• Overall length 10"
• 6mm blade diameter
• Premium Grade
• Reusable
We also offer customization of the instruments you need for your personal surgical need. Our instruments are made from high-grade material to increase durability and longevity.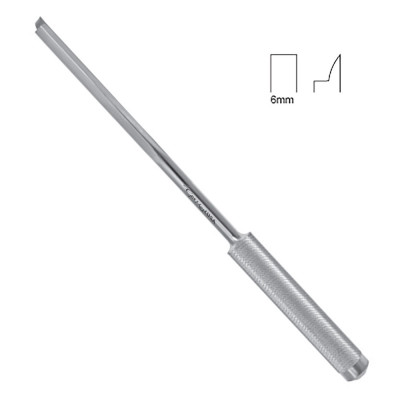 Harmon Chisels are used in lumbar vertebral bodies. The instrument is used in diagnosing and treatin ...