All instruments are for Human Surgical use only, if looking for Veterinary Instruments, please visit
GerVetUSA.com
, for Human Dental Instruments please visit
GerDentUSA.com
. (
Dismiss
)
Get Discount
on Your Next Order
Showing 1 to 1 of total 1 results
The instrument stringer is used for the arrangement of instruments in a frame. The stringer is broad enough to keep all instruments at the optimum place so that sterilization will be done easily. This stringer has the following features:
• Wide pattern
• Crafted with Lock
• Multiple sizes
• Suitable for only ring-handled instruments
This stringer is crafted from German forged stainless material to ensure it is suitable for long-term duration.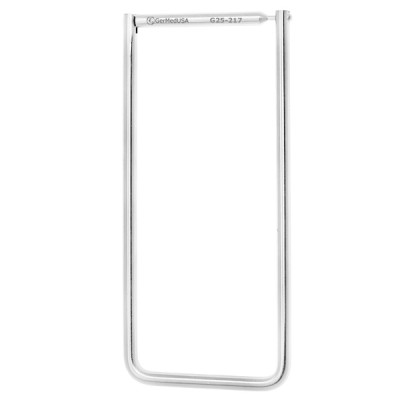 Instrument Stringer With Lock is a highly versatile surgical instrument and is widely used as a cent ...
Multiple buying options, see details to choose according to your needs.