All instruments are for Human Surgical use only, if looking for Veterinary Instruments, please visit
GerVetUSA.com
, for Human Dental Instruments please visit
GerDentUSA.com
. (
Dismiss
)
Get Discount
on Your Next Order
Showing 1 to 2 of total 2 results
The nasal Rasp is designed to cut or level out the bony surfaces during multiple rhinoplasty and plastic surgeries. These instruments have the following features:
• Hollow handle for accurate movement
• Extended neck for optimal access
• Multiple Pushing-cut blade options
Without compromising upon the quality of the material, German forged stainless steel has been used to manufacture our instruments.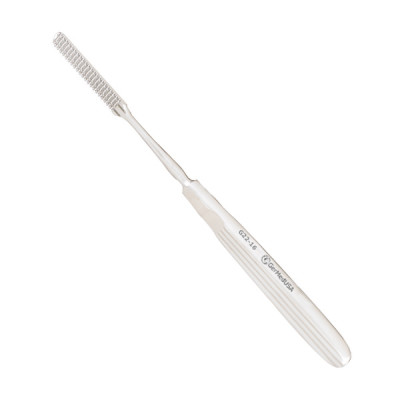 Maltz Nasal Rasp is widely used for nasal bone contouring. It is made up of stainless steel and can ...
Multiple buying options, see details to choose according to your needs.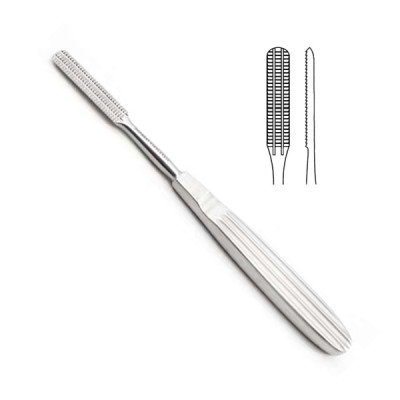 Maltz Nasal Rasp assists in rasping nasal bone during nasal surgery. From coarse grit to fine raspin ...